As highlighted by the many 'best of' countdowns published at the end of last year (including our own), 2017 spawned some truly wonderful progressive rock and metal albums from both top artists and up-and-coming darlings. It's only fitting, then, that we start looking ahead to see what the next 12 months have in store for genre fans. Of course, my list will differ from yours—and these certainly aren't the only extraordinary bands releasing material in the near future—so feel free to comment below with your most anticipated LPs. (Note: some of these are speculative rather than guaranteed, but there's a strong likelihood that all will be released sometime in 2018. Also, unless otherwise specified, all quotes come from direct conversations with the artists.)

Photo courtesy of artist
Gazpacho – Soyuz
Norwegian sextet Gazpacho has always been a remarkably distinctive band, as their penchant for tense yet beautiful orchestration, unconventional arrangements, metaphysical lyricism, and overwhelmingly poignant vocals help them put the "art" in art rock (especially on albums like Demon, March of Ghosts, and Night). They're also quite fertile, releasing nine full-length works within 12 years, with the last being 2015's Molok. Naturally, they're gearing up to issue their next effort, Soyuz, before too long, and it's shaping up to be another exquisite sequence.
First and foremost, Soyuz sees former drummer Robert Johansen replacing Lars Erik Asp (who departed in 2017). Having played on seminal early LPs like Tick Tock and Firebird, his return is certainly welcomed. As for the concept and style of the album, keyboardist Thomas Andersen explains:
It is about being frozen in time…. Originally, it was only going to be a tone poem about the feeling you get from watching a white sail on a blue sea, but it grew into the monster it has become with the usual misanthropic drive now taken to an extreme, with the protagonist wanting to stop time in order to exist within a frozen moment. It laments the death of the old world, where everywhere was a different place with cultures and beliefs to match and not the homogenized marketplace the world has become.
As for the record's title, he says that it "comes from starting a new song about the Seahenge monument, as an example of something being frozen in time. The roots seem to grasp towards the heavens and the stars and it evolved into a long song ending with the inevitable crash of the Russian cosmonaut Vladimir Komarov." Finally, Andersen classifies it as "a fresher version of the old Gazpacho," and I for one can't wait to hear how it all unfolds.

Infernal (Cover Art)
Phideaux – Infernal
Folk/psychedelic ensemble Phideaux is definitely among the most underappreciated acts in the genre, as they've yet to become a household name despite releasing what many fans—including myself—consider three of the best progressive rock albums of all time with 2007's Doomsday Afternoon, 2009's Number Seven, and 2011's Snowtorch. As such, the wait for the next studio work—Infernal—has been grueling to say the least, especially since it was announced several years ago (it was even featured in our "2015 Progressive Rock Preview") and will serve as the concluding chapter of a trilogy that began with 2006's The Great Leap and continued with Doomsday Afternoon. Thankfully, it looks like 2018 will be the year of Infernal, as vocalist/violinist Ariel Farber confirms that it's ready to be mastered and will "definitely be out before the end of the year."
Continuing its predecessors' storyline involving "'Big Brother' authoritarianism, ecological emergency, and ill-fated protagonists", Infernal will feature "interwoven, related themes, melodies, and lyrics" that reference the earlier entries in the saga. Farber adds that it will "take the Phideaux phenomenon to soaring heights of otherworldly music," which is quite possible considering the quality of their past releases. Frankly, I couldn't be more hyped for this record, and I hope you are, too.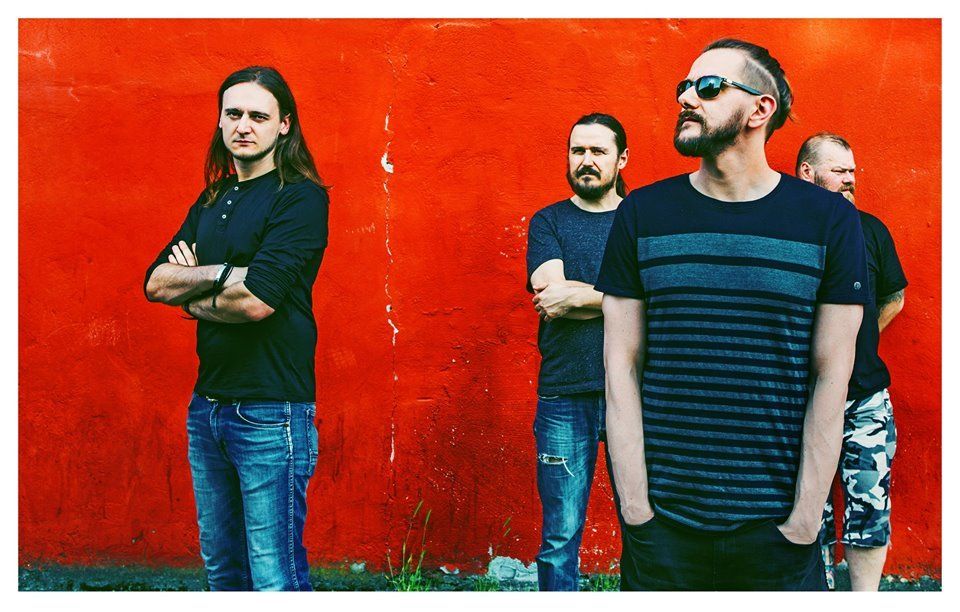 Photo: Hajo Müller
Riverside – TBD
With the release of 2003's Out of Myself (the first in the "Reality Dream" trilogy), Riverside cemented itself as arguably the premier Polish progressive rock/metal band. Since then, they've completed that sequence and crafted several more collections, each of which presented a unique identity while maintaining the exquisite songwriting and arrangements central to the Riverside sound. Sadly, the sudden passing of founding guitarist Piotr Grudziński in 2016 brought a lot of turmoil and uncertainty about what the remaining trio— bassist/vocalist Mariusz Duda, drummer Piotr Kozieradzki, and keyboardist Michał Łapaj—would do next.
Fortunately, they elected to carry on by releasing a collection of new and old experimental pieces (Eye of the Soundscape) and touring last year (with help from guitarist Maciej Meller). Expectedly, they'll continue with a more traditional successor to 2015's Love, Fear and the Time Machine later in 2018. Specifically, and according to Duda, the album should arrive in September and feature a "darker" sound set in a "postapo", or post-apocalyptic, "mood". (Note: Duda also confirms that he's also putting out a successor to last year's Fractured, the fifth album from his solo project, Lunatic Soul.) Clearly, it'll have the inspiration and drive to be another highly catchy, complex, and cathartic aural journey.

Photo: Alex Solca Photography
Spock's Beard – Noise Floor
When Enchant vocalist Ted Leonard joined Californian outfit Spock's Beard in 2011—effectively starting their third incarnation, following the Neal Morse and Nick D'Virgilio phases of 1992 – 2002 and 2002 – 2011, respectively—he helped transform their sound into a more commercially accessible yet still intricate mishmash. Therefore, when the band announced that D'Virgilio would be the percussionist on their upcoming album (replacing Jimmy Keegan, who left at the end of 2016), many devotees started speculating about how it will sound (and if D'Virgilio is once again an official member. He's not). While there's little doubt that it will follow in the sonic footsteps of 2015's The Oblivion Particle, the inclusion of D'Virgilio is sure to add a bit of nostalgic flair as well.
Delving further into it, bassist Dave Meros remarks that the LP is tentatively called Noise Floor, will probably be come out in "late spring or early summer", and contains "no overriding theme… it's just a collection of different songs." Finally, he adds that as of now, there are 12 pieces planned for the track list, and while none are short, there aren't any "massively long multi-part songs", either. One can only wait patiently over the next few months for this third Leonard-era disc—and 13th studio album overall—to see the light of day. (In the meantime, you can check out some behind-the-scenes clips of them recording it.)

Photo: Tom Barnes
TesseracT – TBD

Sounding a bit like the lighter stylistic sibling of Periphery, English troupe TesseracT has delighted fans with three stellar studio albums—2011's One, 2013's Altered State (which featured vocalist Ashe O'Hara instead of Daniel Tompkins), and 2015's Polaris—that offer, in varying degrees, a lovely mixture of djent foundations, heavenly atmospheres, and soaring, emotive singing. Although very little has been officially states about the upcoming fourth full-length, there are been some details that help entice.
First, the latest single, "Smile", demonstrates that the tried and true TesseracT sound is still intact (whether or not the track makes it onto the next record remains to be seen, however). Of course, there's also the planned inclusion of field recordings into the arrangements, which, as the group states in the official posting, is mean to give them some "insight into the complex and varied lives of [their] friends from around the world", adding, "the idea is to use [them] in different ways throughout the album, to weave them in and out of songs… to make the album a more unified experience for us and for you". All in all, it looks like the fourth TesseracT opus will be just as powerful as its predecessors.

Publicity photo via Amazon
The Neal Morse Band – TBD

Neal Morse is easily among the most revered and prolific artists in modern American progressive rock, having releases several solo gems, as well as founded both Spock's Beard Transatlantic. That said, many fans feel that his current project, the Neal Morse Band—which is rounded out by vocalist/guitarist Eric Gillette, bassist Randy George, vocalist/keyboardist Bill Hubauer, and drummer Mike Portnoy—produces the best work of his career. In fact, their last studio outing, 2016's conceptual opus The Similitude of a Dream, is commonly championed as his ultimate masterpiece. As a result, devotees are clamoring to learn about and hear the quintet's follow-up, which they began working on earlier this month.
To be fair, not much is known at this point, even by the band themselves. In speaking with Hubauer, he revealed that like 2015's The Grand Experiment, they're "coming in with no specified plan… trying to force a vision would probably backfire. We are just playing together and seeing what happens… it could be a bunch of songs, or it could be a concept. Too early to tell!" Either way, the next Neal Morse Band album—whatever it's called and whenever it comes out this year—is sure to maintain the same level of engrossing songwriting and eccentric arrangements that make them so beloved.

Photo: Will Ireland (Courtesy of artist)
The Sea Within – TBD

Flower Kings mastermind Roine Stolt is no stranger to collaborative projects; as a prominent member of Transatlantic and Anderson/Stolt—among other partnerships—he never fails to delight when working with other genre royalty. That's exactly why his latest project, the Sea Within, is so exciting. Rounded out by bassist Jonas Reingold (the Flower Kings, Karmakanic), guitarist/vocalist Daniel Gildenlöw (Pain of Salvation), keyboardist Tom Brislin (Yes, Renaissance, Spiraling), and drummer Marco Minnemann (the Aristocrats, Steven Wilson), the quintet is gearing up to release their debut in May, and it sounds quite promising, to say the least.
Stolt enthusiastically divulges that they have "an assorted 85 minutes of new music to pick from", adding that while "some would call it pop or art rock—or even prog rock—in the end, [they're] just a rock group… using all of modern technology" to file share "the basic tracks" last September. While there's no official title yet, Stolt "could imagine it just being called The Sea Within since it's sort of a debut album". As you'd expect, the track lengths vary greatly—from "three minutes to 14 minutes"—and all five members have contributed songs to yield "styles that merge nicely or fiercely, with a diversity that shows signs of pink, pop, metal, prog, and cinematic music." Taking all of this into account, it's fair to say that the LP should be on every progressive rock fan's radar.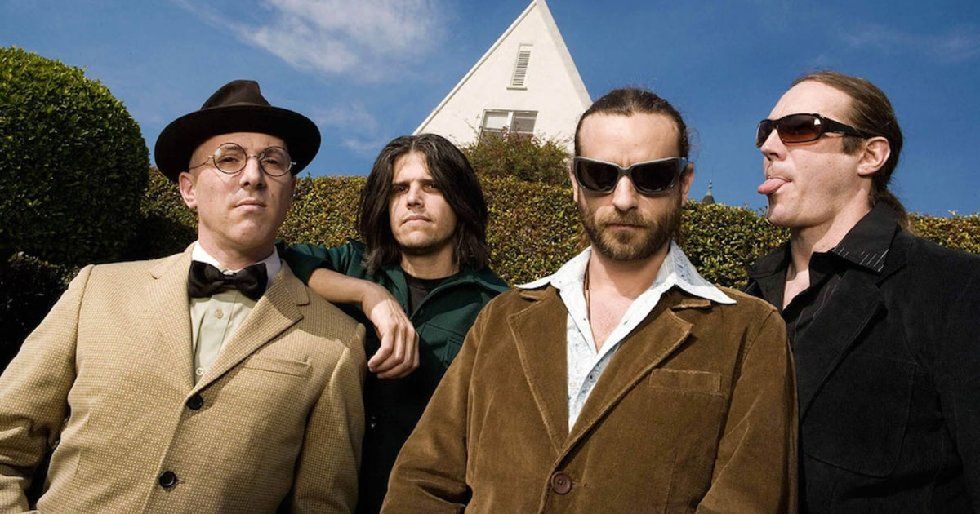 Tool – TBD
It's been 12 years since American quartet Tool released their last (and most progressive) album, 10,000 Days. Since then, and fueled by reports of personal, creative, and legal issues postponing their work, followers have gone through every emotion imaginable—sadness, excitement, confusion, and frustration, mostly—while making countless running jokes about the delay across the internet, including plenty of great memes. Furthermore, these annoyances were compounded by the fact that the members were doing other things—such as vocalist Maynard James Keenan's newer involvements with A Perfect Circle and Puscifer, as well as drummer Danny Carey's supergroup side project, Legend of the Seagullmen—instead of working solely on their next major release. Clearly, it's been a stretched and arduous road towards the fifth Tool LP.
Luckily, it looks like the wait is almost over, as Carey told Loudwire in December 2017 that the quartet will "probably have it done in the first half [of the year] if things go as planned". Granted, Keenan recently tweeted a resounding "burp" in response to Carey's news, but still, this latest update, combined with bassist Justin Chancellor telling Metal Sucks (and reported by Alterative Press) that they're "about 90 percent there" last June, should make Tool fans breathe a sigh of relief that they'll get it relatively soon.