Featured: Top of Home Page
Calls for Contributors / Submission Guidelines
07 Sep 2008
With the mission to educate as well as entertain, our scope is broadly cast on all things pop culture and we are the world's largest site bridging academic and popular writing.
PopMatters welcomes reviews (around 800 words), essays (min. 1,200 words), interviews (min. 1,200 words) and short blog entries (under 800 words) on a wide range of topics in popular culture, past and present.
PopMatters publishes for posterity. Our roots are in academia, and our mission is to educate as well as entertain. Our articles are saved in perpetuity in library databases via ProQuest. Our writers are mindful of our place on the cultural/historical continuum – that's the matters in PopMatters, that's what differentiates this online magazine, est. 1999, from other "pop culture websites". Smart readers rely on PopMatters for articles that meet their intellectual caliber.
PopMatters welcomes articles on a wide range of subjects in culture throughout the globe, past, and present, and for those who dare, the speculative future. PopMatters' writers, like PopMatters' readers, are educated, informed, pop culture savvy, located throughout the world -- and they know their history – and they bring this level of engagement to the articles they present to our readers. Writers interested in bringing their intelligence, creativity, and passion to this fine magazine are welcome and appreciated.
If you are interested in submitting an article, and/or you'd like to join PopMatters' staff, please submit your article/application to PopMatters' Submittable interface.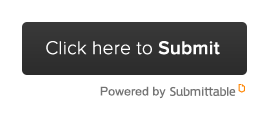 Read more about PopMatters' mission here.
Note: Due to the well-documented economic factors challenging independent publishing at present, this is not a paid position.
* * *
Publicists: Please send CDs, DVDs, books, video games, comic books, and TV screeners to this address for review consideration:
PopMatters
3501 N. Southport Ave. #466
Chicago, IL 60657
USA