We are seeking essays for our April and May 2023 All Things Reconsidered series. These features analyze classic albums in music history. They are indexed in the academic ProQuest database. We are seeking pitches for articles on the albums listed below.
All Things Reconsidered articles should be at least 1,400 words, although that's fairly short for a substantial essay, and writers are encouraged to go longer. Indeed, many of these features are in-depth, written for posterity and education, and some go over 3,000 words.
In these essays, we want to address:
Why this album matters. How has it stood the test of time?
How has the perception of the music changed over time (if relevant)?
Where the album came from in the history of the artist's music and the genres/scenes from which it emerged.
What societal trends influenced the making of the record, and what influence has it had since being released?
Tips for essays:
Please don't use excessive lyric quotations unless you are doing a true literary analysis. Quotations are fine, but ideas are better.
Please have a unique take on the album. Develop a central thesis to build your essay.
These need to be essays with original critical thinking. We don't want just a bunch of tracks listed with pure descriptions. There must be an analysis.
Please choose from the list below and address pitches to Sarah Zupko and enter your pitch into our Submittable with the subject of "All Things Reconsidered".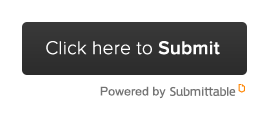 PITCH DEADLINE: 20 March 2023. Feel free to pitch albums not on this list as well.
ESSAY DEADLINE: 6 April 2023.
Note: PopMatters is a wholly independent magazine of cultural criticism, est. 1999. Our mission is to educate readers and document our period on the cultural timeline. We publish for posterity. PopMatters is a highly respected magazine because of its ideals and its fine writers and editorial staff. However, such high ideals are not monetarily rewarded in today's publishing climate. For this reason, we can offer you an excellent publishing platform for your quality work and our social media efforts – but for now, we are unable to pay you for your articles. Even the editors are currently volunteering their time. We are presently a 100% volunteer organization, with all advertising revenue supporting our basic expenses. Writers retain ownership of their copyright on articles, so they can use them for books and other projects. Their essays are indexed in ProQuest, as PopMatters has an educational mission.
---
Albums – April
You may also pitch albums that are not on this list.
Al Green – Call Me 1973
Arab Strap – Monday at the Hug & Pint 2003
Aztec Camera – High Land, Hard Rain 1983
Blood, Sweat & Tears – Child Is Father to the Man 1968
Boards of Canada – Music Has the Right to Children 1998
Bob Marley & The Wailers – Catch a Fire 1973
Bryan Ferry – Taxi 1993
Carly Simon – Boys in the Trees 1978
Charli XCX – True Romance 2013
Daniel Johnston – Yip/Jump Music 1983
David Bowie – Aladdin Sane 1973
David Bowie – Black Tie White Noise 1993
David Bowie – Let's Dance 1983
Dolly Parton – Just Because I'm A Woman 1968
Eagles – Desperado 1973
Ellen Allien – Berlinette 2003
Elvis Costello & The Imposters – Momofuku 2008
Eric Dolphy – Conversations 1963
Faces – Ooh La La 1973
Fleet Foxes – Sun Giant 2008
Fruit Bats – Mouthfuls 2003
Goldfrapp – Black Cherry 2003
Heaven 17 – The Luxury Gap 1983
Iron Maiden – Seventh Son of a Seventh Son 1988
James Blake – Overgrown 2013
Jamie Lidell – Jim 2008
k.d. lang – Shadowland 1988
Kurt Vile – Wakin on a Pretty Daze 2013
Lucinda Williams – World Without Tears 2003
M83 – Dead Cities, Red Seas & Lost Ghosts 2003
Massive Attack – Mezzanine 1998
Michael Jackson – Music & Me 1973
Neu! – Neu! 2 1973
Nick Cave & The Bad Seeds – Dig!!! Lazarus Dig!!! 2008
Orchestral Manoeuvres In The Dark – English Electric 2013
Paramore – Paramore 2013
Portishead – Third 2008
Prince – For You 1978
Public Enemy – It Takes a Nation of Millions to Hold U 1988
R.E.M. – Murmur 1983
Radiohead – Pablo Honey 1993
Reba McEntire – Reba 1988
Rick James – Come Get It! 1978
Rise Against – Revolutions Per Minute 2003
Rudimental – Home 2013
Saint Etienne – Good Humor 1998
Santigold – Santogold 2008
Sebadoh – Bubble and Scrape 1993
Simon & Garfunkel – Bookends 1968
Sly & The Family Stone – Dance To The Music 1968
Songs: Ohia – Impala 1998
Sparks – In Outer Space 1983
Steve Reich and Musicians – Music for 18 Musicians 1978
Television – Adventure 1978
The B-52's – Whammy! 1983
The Black Keys – Attack & Release 2008
The Black Keys – Thickfreakness 2003
The Fall – The Infotainment Scan 1993
The Flaming Lips – The Terror 2013
The Kills – Keep on Your Mean Side 2003
The Knife – Shaking the Habitual 2013
The Monkees – The Birds, The Bees & The Monkees 1968
The Posies – Frosting On The Beater 1993
The Replacements – Hootenanny 1983
The Sugarcubes – Life's Too Good 1988
The White Stripes – Elephant 2003
The Zombies – Odessey and Oracle 1968
Todd Rundgren – Hermit of Mink Hollow 1978
Tool – Undertow 1993
Tracy Chapman – Tracy Chapman 1988
Tyler, The Creator – Wolf 2013
Violent Femmes – Violent Femmes 1983
Weather Report – Sweetnighter 1973
Wes Montgomery – Boss Guitar 1963
William Basinski – The Disintegration Loops III 2003
Willie Nelson – Stardust 1978
Yeah Yeah Yeahs – Fever to Tell 2003
Yeah Yeah Yeahs – Mosquito 2013
Yo La Tengo – Summer Sun 2003
Albums – May
You may also pitch albums that are not on this list.
A Flock of Seagulls – Listen 1983
AC/DC – Powerage 1977
Aimee Mann – Whatever 1993
Arab Strap – Philophobia 1998
Billy Bragg – Life's a Riot with Spy Vs Spy 1983
Blur – Modern Life Is Rubbish 1993
Blur – Think Tank 2003
Bob Dylan – The Freewheelin' Bob Dylan 1963
Caetano Veloso – Caetano Veloso 1968
Calexico – The Black Light 1998
Cheap Trick – Heaven Tonight 1977
Curtis Mayfield – Back to the World 1973
Daft Punk – Random Access Memories 2013
Death Cab For Cutie – Narrow Stairs 2008
Deftones – Deftones 2003
Delaney & Bonnie – Home 1968
Donna Summer – She Works Hard for the Money 1983
Esperanza Spalding – Esperanza 2008
Faust – The Faust Tapes 1973
Four Tet – Rounds 2003
Garbage – Version 2.0 1998
George Harrison – Living in the Material World 1973
Gilberto Gil – Gilberto Gil 1968
Grandaddy – Sumday 2003
Guru – Jazzmatazz, Vol. 1 1993
Iron Maiden – Piece of Mind 1983
James Brown – Live at the Apollo 1963
Janet Jackson – janet. 1993
Jenny Hval – Innocence Is Kinky 2013
Kraftwerk – Die Mensch∙Maschine 1977
Living Colour – Vivid 1988
Lo Fidelity Allstars – How to Operate with a Blown Mind 1998
Mike Oldfield – Tubular Bells 1973
New Order – Power, Corruption & Lies 1983
New Order – Republic 1993
Nick Cave & The Bad Seeds – The Mercy Seat 1988
Nina Simone – Nina Simone at Carnegie Hall 1963
No Age – Nouns 2008
Orbital – Orbital 2 1993
Pharoah Sanders – Wisdom Through Music 1973
Pistol Annies – Annie Up 2013
PJ Harvey – Rid of Me 1993
Prefuse 73 – One Word Extinguisher 2003
Prince – Lovesexy 1988
Quicksilver Messenger Service – Quicksilver Messenger Service 1968
Rachid Taha – Diwan 1998
Rancid – Rancid 1993
Rufus Wainwright – Rufus Wainwright 1998
Savages – Silence Yourself 2013
Slowdive – Souvlaki 1993
Small Faces – Ogdens' Nut Gone Flake 1968
Sonic Youth – A Thousand Leaves 1998
Spiritualized – Songs in A&E 2008
Spoon – A Series of Sneaks 1998
Stevie Wonder – Recorded Live: The 12 Year Old Gen 1963
Swans – Filth 1983
Talking Heads – Speaking In Tongues 1983
The Kinks – Misfits 1977
The Mamas & The Papas – The Papas & The Mamas 1968
The National – Trouble Will Find Me 2013
The New Pornographers – Electric Version 2003
The Notwist – Shrink 1998
Tom Petty and the Heartbreakers – You're Gonna Get It! 1977
Tori Amos – From the Choirgirl Hotel 1998
Tricky – Angels with Dirty Faces 1998
Vampire Weekend – Modern Vampires of the City 2013
Wings – Red Rose Speedway 1973