We are seeking essays for our February and March 2023 All Things Reconsidered series. These features analyze classic albums in music history. They are indexed in the academic ProQuest database. We are seeking pitches for articles on the albums listed below.
All Things Reconsidered articles should be at least 1,400 words, although that's fairly short for a substantial essay, and writers are encouraged to go longer. Indeed, many of these features are in-depth, written for posterity and education, and some go over 3,000 words.
In these essays, we want to address:
Why this album matters. How has it stood the test of time?
How has the perception of the music changed over time (if relevant)?
Where the album came from in the history of the artist's music and the genres/scenes from which it emerged.
What societal trends influenced the making of the record, and what influence has it had since being released?
Tips for essays:
Please don't use excessive lyric quotations unless you are doing a true literary analysis. Quotations are fine, but ideas are better.
Please have a unique take on the album. Develop a central thesis to build your essay.
These need to be essays with original critical thinking. We don't want just a bunch of tracks listed with pure descriptions. There must be an analysis.
Please choose from the list below and address pitches to Sarah Zupko and enter your pitch into our Submittable with the subject of "All Things Reconsidered".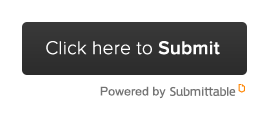 PITCH DEADLINE: 10 February 2023. Feel free to pitch albums not on this list as well.
FINAL ESSAY DEADLINE: 25 February 2023
Note: PopMatters is a wholly independent magazine of cultural criticism, est. 1999. Our mission is to educate readers and document our period on the cultural timeline. We publish for posterity. PopMatters is a highly respected magazine because of its ideals and its fine writers and editorial staff. However, such high ideals are not monetarily rewarded in today's publishing climate. For this reason, we can offer you an excellent publishing platform for your quality work and our social media efforts – but for now, we are unable to pay you for your articles. Even the editors are currently volunteering their time. We are presently a 100% volunteer organization, with all advertising revenue supporting our basic expenses. Writers retain ownership of their copyright on articles, so they can use them for books and other projects. Their essays are indexed in ProQuest, as PopMatters has an educational mission.
---
Albums – February
You may also pitch albums that are not on this list.
2Pac – Strictly 4 My N.I.G.G.A.Z. 1993
50 Cent – Get Rich or Die Tryin' 2003
Abdullah Ibrahim – Fats, Duke & The Monk 1973
Alice Cooper – Billion Dollar Babies 1973
Barbra Streisand – The Barbra Streisand Album 1963
Beach House – Devotion 2008
Blondie – Plastic Letters 1978
Blue Öyster Cult – Tyranny and Mutation 1973
Calexico – Feast of Wire 2003
David Ruffin – David Ruffin 1973
Destiny's Child – Destiny's Child 1998
Dinosaur Jr. – Where You Been 1993
Dionne Warwick – Presenting Dionne Warwick 1963
Duke Ellington / Charlie Mingus / Max Roach – Money Jungle 1963
Duke Ellington & John Coltrane – Duke Ellington & John Coltrane 1963
Echo & the Bunnymen – Porcupine 1983
Einstürzende Neubauten – Tabula Rasa 1993
Everything But the Girl – Idlewild 1988
Fleetwood Mac – Peter Green's Fleetwood Mac 1968
Foals – Holy Fire 2013
Goo Goo Dolls – Superstar Car Wash 1993
Hot Chip – Made in the Dark 2008
Janet Jackson – Discipline 2008
Jellyfish – Spilt Milk 1993
Johnny Cash – Blood, Sweat and Tears 1963
Judas Priest – Stained Class 1978
Kate Bush – The Kick Inside 1978
Leonard Cohen – I'm Your Man 1988
Lou Reed – Street Hassle 1978
M.I.A. – Paper Planes 2008
Massive Attack – 100th Window 2003
Morrissey – Suedehead 1988
my bloody valentine – m b v 2013
Neutral Milk Hotel – In the Aeroplane Over the Sea 1998
Nick Cave & The Bad Seeds – Nocturama 2003
Nick Cave & The Bad Seeds – Push the Sky Away 2013
Otis Redding – The Dock of the Bay 1968
Paul McCartney – Off the Ground 1993
Pearl Jam – Yield 1998
Ramones – Subterranean Jungle 1983
Robert Plant – Now and Zen 1988
Sam Cooke – Mr. Soul 1963
Sham 69 – Tell Us the Truth 1978
Sonic Youth – Confusion is Sex 1983
Spandau Ballet – True 1983
Swervedriver – 99th Dream 1998
Ted Leo and the Pharmacists – Hearts of Oak 2003
The Church – Starfish 1988
The Fall – The Frenz Experiment 1988
The Mountain Goats – Heretic Pride 2008
The Postal Service – Give Up 2003
The Stooges – Raw Power 1973
Thompson Twins – Quick Step and Side Kick 1983
Tomorrow – Tomorrow 1968
U2 – War 1983
Van Halen – Van Halen 1978
Village People – Macho Man 1978
Albums – March
You may also pitch albums that are not on this list.
*NSYNC – *NSYNC 1998
Bastille – Bad Blood 2013
Bob Marley & The Wailers – Kaya 1978
Bobbie Gentry – The Delta Sweete 1968
Buzzcocks – Another Music in a Different Kitchen 1978
Caribou – Up in Flames 2003
Cecil Taylor – Conquistador! 1968
Ciccone Youth – The Whitey Album 1988
David Bowie – The Next Day 2013
Deerhoof – Apple O' 2003
Depeche Mode – Songs of Faith and Devotion 1993
Dolly Parton – My Tennessee Mountain Home 1973
Drive-By Truckers – Gangstabilly 1998
Duffy – Rockferry 2008
Dwight Yoakam – This Time 1993
Elbow – The Seldom Seen Kid 2008
Elvis Costello & The Attractions – This Year's Model 1978
Evanescence – Fallen 2003
Fastball – All the Pain Money Can Buy 1998
Frank Black – Frank Black 1993
Fuck Buttons – Street Horrrsing 2008
Gang Starr – Moment of Truth 1998
Gnarls Barkley – The Odd Couple 2008
Herbie Hancock – Sextant 1973
John Cale – Paris 1919 1973
Joni Mitchell – Song to a Seagull 1968
Justin Timberlake – The 20/20 Experience 2013
Kacey Musgraves – Same Trailer Different Park 2013
Killer Mike – Monster 2003
King Crimson – Larks' Tongues in Aspic 1973
Laura Nyro – Eli and the Thirteenth Confession 1968
Led Zeppelin – Houses of the Holy 1973
Lightning Bolt – Wonderful Rainbow 2003
Lou Reed – Legendary Hearts 1983
M. Ward – Transfiguration of Vincent 2003
Madonna – Ray of Light 1998
Mahavishnu Orchestra – Birds of Fire 1973
Morcheeba – Big Calm 1998
Morrissey – Viva Hate 1988
Nick Lowe – Jesus of Cool 1978
Nine Inch Nails – Ghosts I-IV 2008
Orchestral Manoeuvres In The Dark – Dazzle Ships 1983
Patti Smith Group – Easter 1978
Pink Floyd – The Dark Side of the Moon 1973
Pink Floyd – The Final Cut 1983
Pixies – Surfer Rosa 1988
Prince – The Truth 1998
Pulp – This Is Hardcore 1998
R.E.M. – Accelerate 2008
Rodney Crowell – Diamonds & Dirt 1988
Roxy Music – For Your Pleasure 1973
Saint Etienne – So Tough 1993
Scott Walker – Scott 2 1968
Semisonic – Feeling Strangely Fine 1998
Songs: Ohia – The Magnolia Electric Co. 2003
Suede – Suede 1993
Tears For Fears – The Hurting 1983
The Beach Boys – Surfin' U.S.A. 1963
The Beatles – Please Please Me 1963
The Dodos – Visiter 2008
The Incredible String Band – The Hangman's Beautiful Daughter 1968
The Mothers of Invention – We're Only in It for the Money 1968
The Move – Move 1968
The Raconteurs – Consolers of the Lonely 2008
The Spinners – Spinners 1973
The Strokes – Comedown Machine 2013
Thin Lizzy – Thunder and Lightning 1983
Todd Rundgren – A Wizard, a True Star 1973
Tom Waits – Closing Time 1973
Toots & The Maytals – In the Dark 1973
Waxahatchee – Cerulean Salt 2013
Waylon Jennings – Lonesome, On'ry and Mean 1973
Wings – London Town 1978