We are seeking essays for our new film-based Autumn 2023 All Things Reconsidered series. These features analyze classic movies in film history. They are indexed in the academic ProQuest database. We are seeking pitches for articles on the movies listed below, although writers may also pitch others that are not on this list.
All Things Reconsidered articles should be at least 1,400 words, although that's fairly short for a substantial essay, and writers are encouraged to go longer. Indeed, many of these features are in-depth, written for posterity and education, and some go over 3,000 words.
In these essays, we want to address:
Why this film matters. How has it stood the test of time?
How has the perception of the film changed over time (if relevant)?
Where did the movie come from in the history of the director's work and the films that influenced it?
What societal trends influenced the making of the film, and what influence has it had since being released?
Tips for essays:
Please don't use excessive dialogue quotations unless you are examining aspects of the script. Quotations are fine, but ideas are better.
Please have a unique take on the film. Develop a central thesis to build your essay.
These need to be essays with original critical thinking. We don't want a plot summary. There must be an analysis.
Please choose from the list below, address pitches to Karen Zarker, and enter your pitch into our Submittable with the subject of "All Things Reconsidered Film".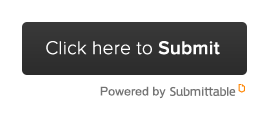 PITCH DEADLINE: Rolling deadlines through 30 November.
ESSAY DEADLINE: Rolling deadlines through 30 November.
Note: PopMatters is a wholly independent magazine of cultural criticism, est. 1999. Our mission is to educate readers and document our period on the cultural timeline. We publish for posterity. PopMatters is a highly respected magazine because of its ideals and its fine writers and editorial staff. However, such high ideals are not monetarily rewarded in today's publishing climate. For this reason, we can offer you an excellent publishing platform for your quality work and our social media efforts – but for now, we are unable to pay you for your articles. Even the editors are currently volunteering their time. We are presently a 100% volunteer organization, with all advertising revenue supporting our basic expenses. Writers retain ownership of their copyright on articles, so they can use them for books and other projects. Their essays are indexed in ProQuest, as PopMatters has an educational mission.
---
Films – September
You may also pitch movies not on this list.
A Bronx Tale 1993
And the Band Played On 1993
Antz 1998
Attack of the Killer Tomatoes! 1978
Bird 1988
Dancing at Lughnasa 1998
Days of Heaven 1978
Eddie and the Cruisers 1983
Educating Rita 1983
Eight Men Out 1988
Elizabeth 1998
Farewell My Concubine 1993
Funny Girl 1968
Hamlet 1948
Harakiri 1963
Heat and Dust 1983
In the White City 1983
Kill Bill: Vol. 1 2003
Lost in Translation 2003
M 1933
Matchstick Men 2003
Merry Christmas, Mr. Lawrence 1983
Once Upon a Time in Mexico 2003
Pelle the Conqueror 1988
Rush Hour 1998
The Age of Innocence 1993
The Big Chill 1983
The Joy Luck Club 1993
Three Colors: Blue 1993
Underworld 2003
When the Mountains Tremble 1983
---
Films – October
You may also pitch movies not on this list.
21 Grams 2003
47 Ronin 1963
A Short Film About Love 1988
All the Right Moves 1983
American History X 1998
Another Woman 1988
Badlands 1973
Bullitt 1968
Che: Part One / Che: Part Two 2008
Fearless 1993
Finian's Rainbow 1968
Halloween 1978
How to Marry a Millionaire 1953
In the Cut 2003
King Lear 1953
Life Is Beautiful 1998
Lilies of the Field 1963
Mean Streets 1973
Moonwalker 1988
Mystic River 2003
Never Say Never Again 1983
Night of the Living Dead 1968
Pleasantville 1998
Punchline 1988
Rockers 1978
Rudy 1993
Rumble Fish 1983
Rushmore 1998
Salaam Bombay! 1988
School of Rock 2003
The Accused 1988
The Blue Kite 1993
The Boys from Brazil 1978
The Lady Vanishes 1938
The Legend of 1900 1998
The Lion in Winter 1968
The Matrix Revolutions 2003
The Right Stuff 1983
The Seafarers 1953
The Way We Were 1973
The Wiz 1978
Velvet Goldmine 1998
Veronica Guerin 2003
Watership Down 1978
Without a Clue 1988
Woman of the Ganges 1973
---
Films – November
You may also pitch movies not on this list.
Central Station 1998
Duck Soup 1933
Enemy of the State 1998
Faces 1968
Head 1968
High and Low 1963
In America 2003
Joan of Arc 1948
Lonesome Cowboys 1968
Meet Joe Black 1998
Monster 2003
Oldboy 2003
Scarface 1983
Schindler's List 1993
Terms of Endearment 1983
The Green Slime 1968
The Holy Mountain 1973
The Piano 1993
The Remains of the Day 1993
The War Room 1993
Yellow Submarine 1968
---
Films – December
You may also pitch movies not on this list.
Big Fish 2003
Dangerous Liaisons 1988
Go Fish 1993
Heaven & Earth 1993
Mississippi Burning 1988
Mulholland Dr. 1998
Philadelphia 1993
Rain Man 1988
Serpico 1973
Shadowlands 1993
Shame 1968
Silkwood 1983
Sleeper 1973
Talk Radio 1988
The Deer Hunter 1978
The Exorcist 1973
The Hearts of Age 1934
The Last Waltz 1978
The Pink Panther 1963
The Sting 1973
What's Eating Gilbert Grape 1993
---