We are seeking essays for our November and December 2022 All Things Reconsidered series. These features analyze classic albums in music history. They are indexed in the academic ProQuest database. We are seeking pitches for articles on the albums listed below.
All Things Reconsidered articles should be at least 1,400 words, although that's fairly short for a substantial essay, and writers are encouraged to go longer. Indeed, many of these features are in-depth, written for posterity and education and some go over 3,000 words.
In these essays, we want to address:
Why this album matters. How has it stood the test of time?
How has the perception of the music changed over time (if relevant)?
Where the album came from in the history of the artist's music and the genres/scenes from which it emerged.
What societal trends influenced the making of the record and what influence has it had since being released?
Tips for essays:
Please don't use excessive lyric quotations unless you are doing a true literary analysis. Quotations are fine, but ideas are better.
Please have a unique take on the album. Develop a central thesis to build your essay.
These need to be essays with original critical thinking. We don't want just a bunch of tracks listed with pure descriptions. There must be an analysis.
Please choose from the list below and address pitches to Sarah Zupko and enter your pitch into our Submittable with the subject of "All Things Reconsidered".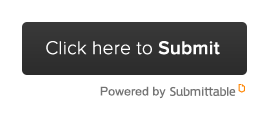 PITCH DEADLINE: 31 October 2022
FINAL ESSAY DEADLINE: 15 November 2022
Note: PopMatters is a wholly independent magazine of cultural criticism, est. 1999. Our mission is to educate readers and document our period on the cultural timeline. We publish for posterity. PopMatters is a highly respected magazine because of its ideals and its fine writers and editorial staff. However, such high ideals are not monetarily rewarded in today's publishing climate. For this reason, we can offer you an excellent publishing platform for your quality work and our social media efforts – but for now, we are unable to pay you for your articles. Even the editors are currently volunteering their time. We are presently a 100% volunteer organization with all advertising revenue supporting our basic expenses. Writers retain ownership of their copyright on articles, so they can use them for books and other projects. Their essays are indexed in ProQuest, as PopMatters has an educational mission.
---
Albums – Nov/Dec 2022
---
BLUES
Mississippi John Hurt – The Immortal 1967
COUNTRY
George Jones – A Picture of Me (Without You) 1972
Grace Jones – Living My Life 1982
Johnny Cash – American IV: The Man Comes Around 2002
Shania Twain – Come on Over 1997
Shania Twain – Up! 2002
The Nitty Gritty Dirt Band – Will the Circle Be Unbroken 1972
ELECTRONIC
Aphex Twin – Selected Ambient Works 85-92 1992
Burial – Untrue 2007
Holly Herndon – Movement 2012
Tim Hecker – Atlas 2007
William Basinski – The Disintegration Loops 2012
EXPERIMENTAL
Robert Wyatt – Shleep 1997
Throbbing Gristle – The Second Annual Report 1977
FOLK
Joni Mitchell – Don Juan's Reckless Daughter 1977
Joni Mitchell – For the Roses 1972
Leonard Cohen – Death of a Ladies' Man 1977
Leonard Cohen – Songs of Leonard Cohen 1967
Leonard Cohen – The Future 1992
HIP-HOP
2Pac – Better Dayz 2002
Common – Electric Circus 2002
Dr. Dre – The Chronic 1992
GZA – Legend of the Liquid Sword 2002
Ice-T – Rhyme Pays 1987
Jay-Z – In My Lifetime, Vol. 1 1997
Jay-Z – The Blueprint 2: The Gift & the Curse 2002
Missy Elliott – Under Construction 2002
Nas – God's Son 2002
Talib Kweli – Quality 2002
The Pharcyde – Bizarre Ride II the Pharcyde 1992
The Roots – Phrenology 2002
JAZZ
Bill Evans Trio – Moon Beams 1962
Charles Mingus – Reincarnation of a Lovebird 1987
METAL
Metallica – Reload 1997
POP
ABBA – The Album 1977
Aztec Camera – Love 1987
Bette Midler – The Divine Miss M 1972
Carly Simon – No Secrets 1972
Duffy – Rockferry 2007
Eurythmics – Savage 1987
Frank Sinatra & Count Basie Sinatra–Basie: An Historic Musical First 1962
George Michael – Faith 1987
Harry Nilsson – Pandemonium Shadow Show 1967
Helen Reddy – I Am Woman 1972
Jennifer Lopez – This Is Me… Then 2002
Justin Timberlake – Justified 2002
Kylie Minogue – Impossible Princess 1997
Lana Del Rey – Paradise 2012
Little Mix – DNA 2012
Michael Jackson – Thriller 1982
Natalie Imbruglia – Left of the Middle 1997
Sinéad O'Connor – The Lion and the Cobra 1987
The Monkees – Pisces, Aquarius, Capricorn & Jones 1967
The Supremes – Meet the Supremes 1962
Tove Lo – Love Ballad 2012
Van Dyke Parks – Song Cycle 1967
Village People – Village People 1977
PUNK
Dead Kennedys – Plastic Surgery Disasters 1982
Ramones – Rocket to Russia 1977
Siouxsie and the Banshees – A Kiss in the Dreamhouse 1982
Suicide – Suicide 1977
The Damned – Music for Pleasure 1977
Wire – Pink Flag 1977
R&B/SOUL
Al Green – Soul Survivor 1987
Chaka Khan – Chaka Khan 1982
Chic – Chic 1977
Earth, Wind & Fire – All 'N All 1977
George Clinton – Computer Games 1982
Marvin Gaye – That Stubborn Kinda Fellow 1962
Ohio Players – Pleasure 1972
Parliament – Funkentelechy vs. the Placebo Syndrome 1977
Rihanna – Unapologetic 2012
Stevie Wonder – Characters 1987
ROCK
13th Floor Elevators – Easter Everywhere 1967
Alabama 3 – Exile on Coldharbour Lane 1997
Bob Dylan – Good as I Been to You 1992
Bob Dylan – John Wesley Harding 1967
Brian Eno – Before and After Science 1977
Cabaret Voltaire – Hai! 1982
Can – Ege Bamyasi 1972
Coldplay – The Scientist 2002
Cotton Mather – Kon Tiki 1997
Cream – Disraeli Gears 1967
Death Cab For Cutie – You Can Play These Songs with Chords 1997
Dinosaur Jr. – You're Living All Over Me 1987
Game Theory – Lolita Nation 1987
George Harrison – Brainwashed 2002
George Harrison – Cloud Nine 1987
Jesse Malin – The Fine Art of Self Destruction 2002
Lou Reed – Transformer 1972
Love – Forever Changes 1967
Modest Mouse – The Lonesome Crowded West 1997
Neil Young – Trans 1982
Pearl Jam – Riot Act 2002
Phil Collins – Hello, I Must Be Going! 1982
Psychic TV – Force the Hand of Chance 1982
Rage Against The Machine – Rage Against The Machine 1992
Sigur Rós – Hlemmur 2007
Slade – Slayed? 1972
St. Vincent – Jesus Saves, I Spend 2007
Status Quo – Piledriver 1972
Steely Dan – Can't Buy a Thrill 1972
The Beatles – Magical Mystery Tour 1967
The Durutti Column – The Guitar and Other Machines 1987
The Edgar Winter Group – They Only Come Out At Night 1972
The Jam – This Is the Modern World 1977
The Jimi Hendrix Experience – Axis: Bold as Love 1967
The Moody Blues – Days Of Future Passed 1967
The Moody Blues – Seventh Sojourn 1972
The Mountain Goats – Tallahassee 2002
The Rolling Stones – Their Satanic Majesties Request 1967
The Sisters of Mercy – Floodland 1987
The Triffids – Calenture 1987
The Who – The Who Sell Out 1967
Todd Rundgren – The Ever Popular Tortured Artist Effect 1982
Tom Petty and the Heartbreakers – Long After Dark 1982
Traffic – Mr. Fantasy 1967
War – The World Is a Ghetto 1972