We are seeking essays for our September 2022 All Things Reconsidered series. These features analyze classic albums in music history. They are indexed in the academic ProQuest database. We are seeking pitches for articles on the albums listed below.
All Things Reconsidered articles should be at least 1,200 words, although that's fairly short for a substantial essay, and writers are encouraged to go longer. Indeed, many of these features are in-depth, written for posterity and education and some go over 3,000 words.
In these essays, we want to address:
Why this album matters. How has it stood the test of time?
How has the perception of the music changed over time (if relevant)?
Where the album came from in the history of the artist's music and the genres/scenes from which it emerged.
Tips for essays:
Please don't use excessive lyric quotations unless you are doing a true literary analysis. Quotations are fine, but ideas are better.
Please have a unique take on the album. Develop a central thesis to build your essay.
These need to be essays with original critical thinking. We don't want just a bunch of tracks listed with pure descriptions. There must be analysis.
Please address pitches to Sarah Zupko and enter your pitch on our Submittable page with the subject of "All Things Reconsidered".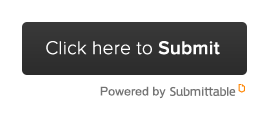 PITCH DEADLINE: 20 August 2022
FINAL ESSAY DEADLINE: 10 September 2022
Note: PopMatters is a wholly independent magazine of cultural criticism, est. 1999. Our mission is to educate readers and document our period on the cultural timeline. We publish for posterity. PopMatters is a highly respected magazine because of its ideals and its fine writers and editorial staff. However, such high ideals are not monetarily rewarded in today's publishing climate. For this reason, we can offer you an excellent publishing platform for your quality work and our social media efforts – but for now, we are unable to pay you for your articles. Even the editors are currently volunteering their time. We are presently a 100% volunteer organization with all advertising revenue supporting our basic expenses. Writers retain ownership of their copyright on articles, so they can use them for books and other projects. Their essays are indexed in ProQuest, as PopMatters is educational in our mission.
---
Albums – September 2022
---
AMERICANA
Bruce Springsteen – Nebraska 1982
Steve Earle – Jerusalem 2002
The Avett Brothers – The Carpenter 2012
BLUES
Bonnie Raitt – Give It Up 1972
Etta James – Etta James Sings for Lovers 1962
COUNTRY
Garth Brooks – The Chase 1992
Hank Williams – Moanin' the Blues 1952
Joe Ely – Love and Danger 1992
Merle Haggard – A Working Man Can't Get Nowhere 1977
Porter Wagoner & Dolly Parton – Together Always 1972
Waylon Jennings – Ladies Love Outlaws 1972
ELECTRONIC
Art of Noise – In No Sense? Nonsense! 1987
Fluke – Risotto 1997
Photek – Modus Operandi 1997
The Prodigy – Experience 1992
Underworld – A Hundred Days Off 2002
ELECTROPOP
Björk – Homogenic 1997
Depeche Mode – A Broken Frame 1982
Depeche Mode – Music for the Masses 1987
ODESZA – Summer's Gone 2012
Pet Shop Boys – Actually 1987
Portishead – Portishead 1997
The xx – Coexist 2012
FOLK
Arlo Guthrie – Alice's Restaurant 1967
Bob Dylan – Tempest 2012
Bob Dylan – Time Out of Mind 1997
John Denver – Rocky Mountain High 1972
Sandy Denny – Sandy 1972
GLOBAL
Buena Vista Social Club – Buena Vista Social Club 1997
Junior Murvin – Police & Thieves 1977
HIP-HOP
Busta Rhymes – When Disaster Strikes… 1997
Common – One Day It'll All Make Sense 1997
G.O.O.D. Music – Kanye West Presents: Good Music 2012
Mr Lif – I Phantom 2002
JAZZ
John Coltrane – Expression 1967
John Coltrane – Infinity 1972
METAL
Black Sabbath – Black Sabbath Vol. 4 1972
POP
Angel Olsen – Half Way Home 2012
Billy Joel – The Nylon Curtain 1982
Billy Joel – The Stranger 1977
Carly Rae Jepsen – Kiss 2012
Chumbawamba – Tubthumper 1997
Gary Numan – I, Assassin 1982
Jennifer Lopez – Jenny from the Block 2002
Lana Del Rey – Ride 2012
Lilys – In the Presence of Nothing 1992
Love and Rockets – Earth, Sun, Moon 1987
Mariah Carey – Butterfly 1997
Michael Jackson – Bad 1987
OK Go – OK Go 2002
Pink – The Truth About Love 2012
Prince – 1999 1982
Randy Newman – Little Criminals 1977
Robbie Williams – Life Thru a Lens 1997
Scott Walker – Scott 1967
Squeeze – Babylon and On 1987
Stereolab – Dots and Loops 1997
The Apples In Stereo – Tone Soul Evolution 1997
The Beach Boys – Smiley Smile 1967
The Housemartins – The People Who Grinned Themselves to Death 1987
PUNK
Green Day – ¡Uno! 2012
Richard Hell & The Voidoids – Blank Generation 1977
R&B
Cody ChesnuTT – The Headphone Masterpiece 2002
Grace Jones – Portfolio 1977
Janet Jackson – Janet Jackson 1982
Luther Vandross – Forever, For Always, For Love 1982
Stevie Wonder – The Jazz Soul of Little Stevie 1962
ROCK
Alice in Chains – Dirt 1992
Animal Collective – Centipede Hz 2012
Beck – Sea Change 2002
Boz Scaggs – My Time 1972
Cheap Trick – In Color 1977
Chuck Berry – Chuck Berry in Memphis 1967
Cornershop – When I Was Born for the 7th Time 1997
David Byrne & St. Vincent – Love This Giant 2012
Grizzly Bear – Shields 2012
John Cale – Animal Justice 1977
Kate Bush – The Dreaming 1982
Linda Ronstadt – Simple Dreams 1977
Low – Trust 2002
Medicine – Shot Forth Self Living 1992
Mott The Hoople – All the Young Dude 1972
Nine Inch Nails – Broken 1992
Patti Smith – Peace and Noise 1997
Paul Weller – Illumination 2002
Paul Weller – Paul Weller 1992
Peter Gabriel – Peter Gabriel 1982
Peter Gabriel – Us 1992
Pixies – Come on Pilgrim 1987
Procol Harum – Procol Harum 1967
R.E.M. – Document 1987
Red Hot Chili Peppers – The Uplift Mofo Party Plan 1987
Rush – A Farewell to Kings 1977
Rush – Signals 1982
Steely Dan – Aja 1977
Suede – A New Morning 2002
Sugar – Copper Blue 1992
Supergrass – Life on Other Planets 2002
Talking Heads – Talking Heads: 77 1977
The Boomtown Rats – The Boomtown Rats 1977
The Get Up Kids – Four Minute Mile 1997
The Killers – Battle Born 2012
The Kinks – Something Else by The Kinks 1967
The Psychedelic Furs – Forever Now 1982
The Rolling Stones – Bridges to Babylon 1997
The Smiths – Strangeways, Here We Come 1987
The Strokes – Someday 2002
The Vaccines – Come of Age 2012
The Verve – Urban Hymns 1997
The Who – It's Hard 1982
Tom Waits – Bone Machine 1992
Tom Waits – Foreign Affairs 1977
Travis – Good Feeling 1997
Yes – Close to the Edge 1972
Yo La Tengo – The Sounds of the Sounds of Science 2002