Music
The Best Indie Rock of 2017
04 Dec 2017
Photo courtesy of Matador Records
The indie rock genre is wide and unwieldy, but the musicians selected here share an awareness of one's place on the cultural-historical timeline.
Indie rock may be one of the most fluid and intangible terms currently imposed upon musicians. It holds no real indication of what the music will sound like and many of the artists aren't even independent. But more than a sonic indicator, indie rock represents a spirit. It's a spirit found where folk songsters and punk rockers come together to dialogue about what they're fed up with in mainstream culture. In so doing they uplift each other and celebrate each other's unique qualities.
With that in mind, our list of 2017's best indie rock albums ranges from melancholy to upbeat, defiant to uplifting, serious to seriously goofy. As always, it's hard to pick the best ten albums that represent the year, especially in such a broad category. Artists like King Gizzard & the Lizard Wizard had a heck of a year, putting out four albums. Although they might fit nicer in progressive rock than here. Artists like Father John Misty don't quite fit the indie rock mold in our estimation. Foxygen, Mackenzie Keefe, Broken Social Scene, Sorority Noise, Sheer Mag... this list of excellent bands that had worthy cuts this year goes on. But ultimately, here are the ten we deemed most worthy of recognition in 2017.
---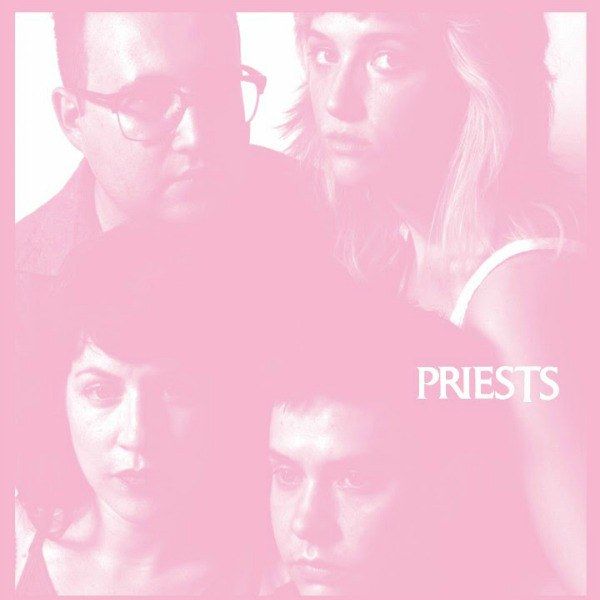 10. Priests - Nothing Feels Natural (Sister Polygon)

From the moment the barreling drum beat kicks off Priests' debut full-length album you know: this is some capital-P Punk Rock. Vocalist Katie Alan Greer begins the album with the question-that-isn't-really-a-question, "You want some new brutalism? You want something you can write home about?" The answer is yes, of course, and the band delivers in spades. Pounding drums, driving basslines, wild, frantic vocal delivery, and over-effected dissonant guitar parts -- Nothing Feels Natural has all of the trappings of great punk music, equal parts hardcore, surf-punk, and new-wave. It might be called Nothing Feels Natural, but that's a not accurate, because this debut feels just right. -- Dan Kok
9. The Mountain Goats - Goths (Merge)
Goths is the first Mountain Goats album to be completely devoid of acoustic or electric guitars. It's an album about wearing all black to mid-afternoon warehouse shows, dark, drug fueled nightclubs, and hardcore elitism. And it has no guitars. Of course, John Darnielle's tremendous songwriting makes it work better than it would with guitars. The smooth, calm horns and electric piano enhance the juxtaposition of adulthood and youth, of internal identity and external presentation, of mainstream popularity and self-fulfillment. Darnielle's writing is as dense and evocative as ever and works well with the jazz and soul instrumentals. Goths is an album of subtle conflict and quiet rebellion, an ode to the darkness from an artist who has accepted his place outside of it. The refrain on "The Grey King and the Silver Flame Attunement" perhaps sums up the album's thematic material best as Darnielle sings, "I'm pretty hardcore, but I'm not that hardcore." -- Dan Kok
8. The National - Sleep Well Beast (4AD)
The National's newest release is as bleak as the album cover suggests. Seven records into their career, Matt Berninger and company are mature, polished, and at their strongest. Largely an album about a relationship falling apart, The National accentuate the distance with melancholy droning synths and electronic beats, while Berninger's slow and deliberate delivery (see "Empire Line") allows for contemplation of every word and feeling. Like so much of 2017's music, there are also political undertones, as on "Turtleneck" when Berninger sarcastically offers, "This must be the genius we've been waiting years for / Oh, no". Although it may be difficult to grasp through the murky music and somber mood, The National offer hope for the future and urge us not to sleep through the hard times, but to do our best for the next generation. -- Chris Thiessen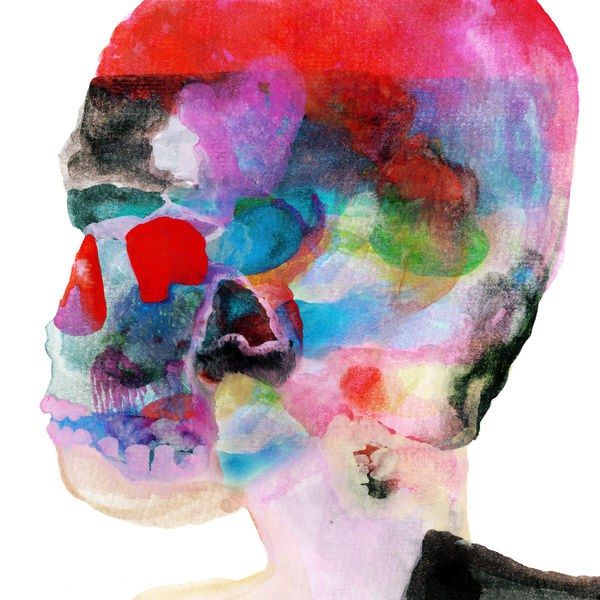 7. Spoon - Hot Thoughts (Matador)
The title track of Spoon's ninth LP features one of the best instrumental hooks of 2017 with its chiming bells and swooping strings swirling around a descending guitar riff. And that's just the beginning of Hot Thoughts. What follows is a sexy record that dances and grooves through a musical conglomeration of faux-Brit rock, synth pop, jazz, disco, and anything else that makes you move. While many indie rockers are feeling down in 2017 (isn't everyone?), Spoon stood tall (or rather danced), declaring, "Let them build a wall around us / I don't care / I'm gonna tear it down / It's just bricks and ill intentions / They don't stand a chance / I'll tear it down". Even if the walls are just taken metaphorically as the sadness, frustration, or whatever holds us back in life, Spoon have provided an album in Hot Thoughts to help break on through to the other side. -- Chris Thiessen
6. Charly Bliss - Guppy (Barsuk)

One of the best debuts of the year, Guppy is 30 minutes jam-packed with fuzzy guitar riffs and honey-sweet melodies. Frontwoman Eva Hendricks' bubbly cartoon voice is irresistible as she ironically tackles death, heartbreak, and the uncertainty of being a 20-something in today's world, like on "DQ" where she realizes in the craziness of life moving too fast, she's "gonna end up working at Dairy Quee.." There's humor and sadness, love and heartbreak throughout over tracks that will make you nostalgic for early Weezer and the best power pop of the '90s. The emotional duality found in Guppy's music and lyrics effectively gives a voice the inquisitive young generation of 2017, seeking happiness when it's hard to find. -- Chris Thiessen