With the mission to educate as well as entertain, our scope is broadly cast on the best of pop culture and we are the world's largest site bridging academic and popular writing.
PopMatters welcomes reviews (600-plus words), essays (min. 1,200 words), interviews (min. 1,200 words), and list features on a broad range of topics in popular culture, past and present.
PopMatters publishes for posterity. Our roots are in academia, and our mission is to educate as well as entertain. Our articles are indexed and saved in perpetuity in library databases via ProQuest. Our writers are mindful of our place on the cultural/historical continuum – that's the matters in PopMatters, that's what differentiates this online magazine, est. 1999, from other "pop culture websites". Smart readers rely on PopMatters for articles that meet their intellectual caliber.
PopMatters welcomes articles on a wide range of subjects in culture throughout the globe, past, and present, and for those who dare, the speculative future. PopMatters' writers, like PopMatters' readers, are educated, informed, pop-culture savvy, located throughout the world — and they know their history – and they bring this level of engagement to the articles they present to our readers. Writers interested in bringing their intelligence, creativity, and passion to this fine magazine are welcome and appreciated.
If you are interested in submitting an article, and/or you'd like to join PopMatters' staff, please submit your article/application to PopMatters' Submittable interface. Please indicate in your entry title: Article (title) or Staff Application.
Note: Your article will be considered for publication. Thus, previously-published work should only be linked to for reference – not for consideration. An original, unpublished article for potential publication is required in this application process.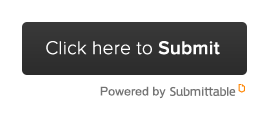 Read more about PopMatters' mission here.
---
Note: PopMatters is by and for the people and we are wholly independent. We don't hide your work behind paywalls. We don't restrict access to that so-called "elite" few. Our mission is to educate readers and document our period on the cultural timeline. We publish for posterity. We are highly respected because of our ideals and fine writers and editorial staff. However, such ideals are not monetarily rewarded in today's publishing climate. For this reason, we can offer you an excellent publishing platform for your quality work and our social media efforts – but for now, we are unable to pay you for your articles. Even the editors are currently volunteering their time. We are presently a 100% volunteer organization with all advertising revenue supporting our basic expenses. Writers retain ownership of their copyright on articles, so they can use them for books and other projects. Their essays are indexed in ProQuest, as PopMatters is educational in our mission.
---