On the surface, 2017 seemed like a standard year for these subgenres, with another assortment of spectacular releases from our favorite acts. However, a deeper survey reveals an overarching theme to the past twelve months of progressive music: a rejuvenation of sound and/or spirit. In other words, many artists bounced back from potential hardships—including fan backlash, band dispersion, and even near-death illnesses—to prove just how much they can still offer in terms of trying new things while maintaining what made them beloved in the first place. In that way, 2017 coasted on a relatively transparent and vital relationship between creators and devotees.
---
As in past years, determining the final cut for this list was no easy feat, as many remarkable works—including Malina by Leprous, The Hay-Man Dreams by Cosmograf, Clairvoyant by The Contortionist, The Optimist by Anathema, Karma by Brother Ape, Pacifisticuffs by Diablo Swing Orchestra, and Amplify Human Vibration by Nordic Giants—stood out and deserved acclamation. In the end, though, we strongly feel that the follow ten records—both obvious and unexpected—are the best progressive rock and metal albums released this year. (Feel free to let us know your own choices in the comments section.) – Jordan Blum
10. Caligula's Horse – In Contact (InsideOut)

It's not prog unless it's international, and this Australian collective demonstrates a ferocious appetite for the eclectic on its latest release. Melody is always at the forefront here but that doesn't stop the opening, "Dream the Dead", from getting adventurous and dropping listeners into a barrage of harsh sounds at the start that ultimately enhances the enchanting vocal performance from Jim Grey. Others, such as "The Hands Are the Hardest" and "Fill My Heart", proudly walk the fine line between prog and pop, suggesting that the outfit's wide commercial acceptance in its homeland was no fluke. "Songs for No One", meanwhile, takes us into the sturdily reinforced belly of the beast, reminding us that a band can still play by the rules of a genre and still come up with something fresh. And for those seeking a full-on, unapologetic assault on the senses? Look no further than "Will's Song (Let the Colours Run)". If the measure of any prog band is its ability to deliver a long-ish track, one that crosses the 10-minute mark and still feels like a sliver of experience, then Caligula's Horse succeeds with the 15-plus minute "Graves".
Where does a band like this go from here? Ideally, onto wider success outside its homeland. With a little time and attention, Caligula's Horse could be a serious contender for wide acclaim in the U.S., picking up steam with audiences tuned into veterans such as Fates Warning, Dream Theater and Queensrÿche. – Jedd Beaudoin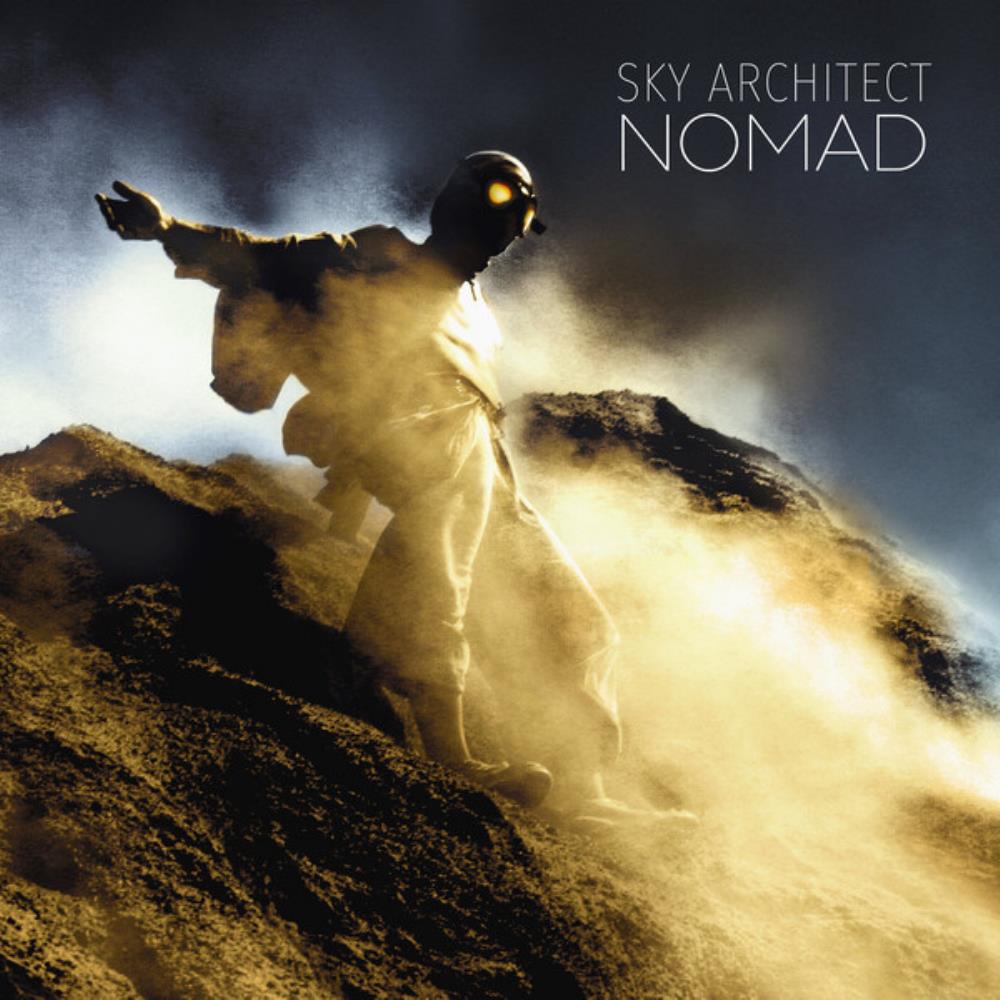 9. Sky Architect – Nomad (FREIA Music)
Netherlands quintet Sky Architect are masters of infusing styles like jazz fusion, metal, symphonic rock, and psychedelia into their progressive rock foundation, resulting in a very specific identity. Be it the accessible warmth of 2011's Excavations of the Mind or the opaquer density of 2013's A Dying Man's Hymn and 2013's A Billion Years of Solitude, the band always ensures a fine blend of instrumentation and singing. Fortunately, Nomad upholds that habit wonderfully; in a way, it feels like a reflection on all that came before it while also introducing enough newness to make it stand out on its own. While it doesn't necessary outdo those other records, it surely matches them by providing the most archetypal and sturdy sequence in the Sky Architect universe.
Nomand successfully embodies the essence of "endless deserts, dunes, and post-apocalyptic sand plains" from start to finish. At first, "Wasteland" quickly erupts into an arid jam of intertwined funkiness, with biting guitar riffs and syncopation attacking zany keyboard tones; however, it eventually juxtaposes this frenzy with a synthesis of atmospheric backdrops and Tom Luchies' typically ominous poeticisms, culminating in a very dynamic and representative beginning. Next, "Endless Roads" serves as a relatively mellow breather before the compositional lunacy returns with the remaining pieces; of particular note are the hypnotic hooks of "Sandwalker", the playful motifs within "Nomad", and the yearning horns that give the finale, "Into Singularity", such a larger-than-life quality. Of course, the true greatness of Nomad lies in how seamlessly it melds its many deviations, elevating it into another exquisite example of why Sky Architect is so remarkable. – Jordan Blum

8. Lunatic Soul – Fractured (Kscope)
As the bassist/vocalist of Polish troupe Riverside, Mariusz Duda continually proves to be an extraordinarily distinctive and striving songwriter, singer, and musician. What makes his solo project, Lunatic Soul, so surprising, then, is not its exceptional quality, but rather how much it differs from Duda's revered progressive metal outlet. While some of those elements remain intact, Lunatic Soul finds Duda indulging in a wider, more experimental array of structures and sounds (such as ambient, folk, electronic, industrial, classical, and world music). His fourth outing, 2014's Walking on a Flashlight Beam, was easily the best Lunatic Soul effort to date, and its follow-up, Fractured, stands alongside it, purveying the same level of expressive introspection and tuneful boundlessness that always makes Duda's work shine.
Meant as "an album of catharsis after a challenging year in [his] personal life"—including the death of Riverside guitarist Piotr Grudziński in February 2016—Fractured permeates with clashing emotions. Opener "Blood on the Tightrope", for example, is both cautionary and reflective as it mixes bustling percussion, mournful piano chords, bouncy bass lines, acoustic guitar strums, and other elements into a captivating declaration of defiance and acceptance. From there, the tender melodies and strings of "Crumbling Teeth and the Owl Eyes" and "A Thousand Shards of Heaven" yield two of Duda's most beautiful pieces ever; in contrast, "Fractured" delivers his emblematic hodgepodge of addictive counterpoints before "Battlefield" overwhelms with its demonstrative gracefulness and epic soundscapes. In total, Fractured is a simultaneously empowered and fragile statement that further validates Duda as one of the most important artists in modern progressive music. – Jordan Blum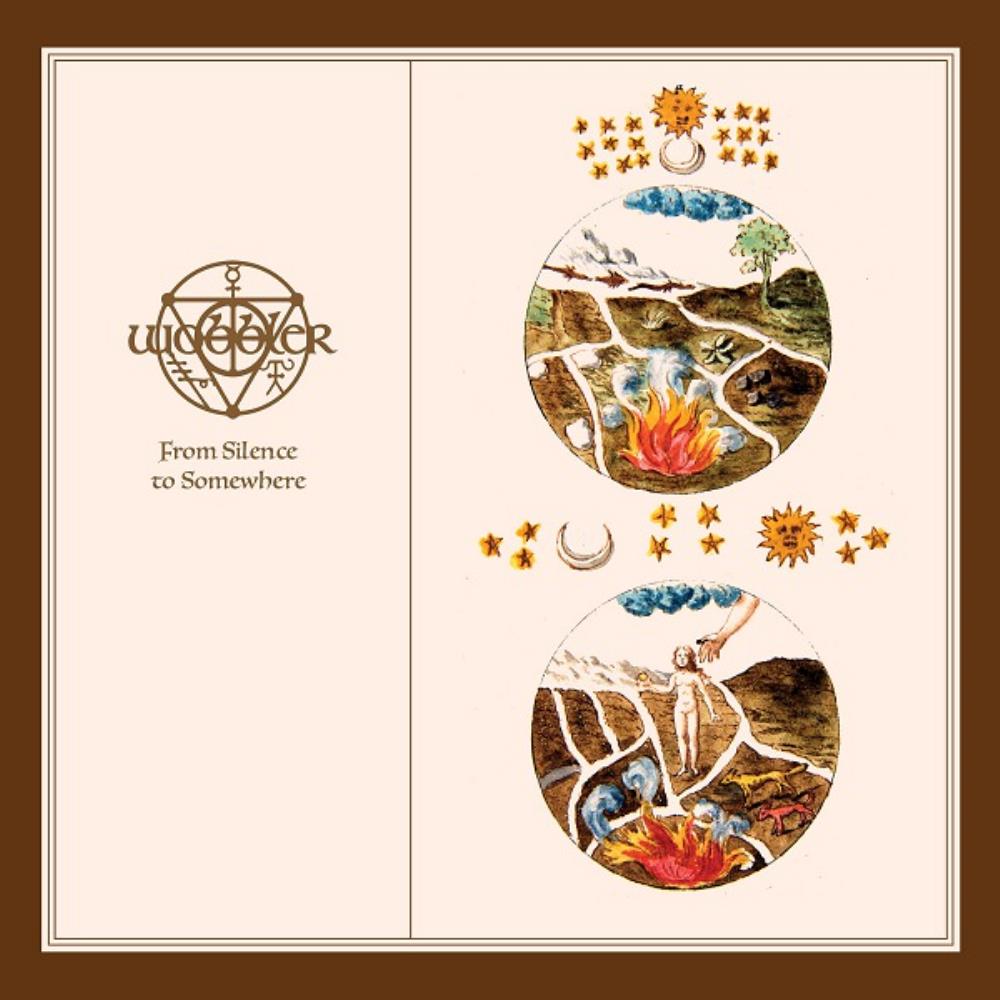 7. Wobbler – From Silence to Somewhere (Karisma & Dark Essence)
This Norwegian outfit has made just a handful of records since forming in the late 1990s, but what it has not put forth in quantity, it has more than made up for in quality. This first platter in six years finds the sextet in fighting shape. Fans of Kaipa, The Flower Kings, and other Scandinavian prog acts will fully dig the opening title piece, which is nearly twenty-one minutes of twists, turns, and harmonic joys that recalls prog's first prime era while adding dashes of classical and folk music that give full rise to the troupe's sense of invention. (It would be remiss not to mention the role Italian prog rock had in shaping this sound, too. So, there you have it.) The delicate balladry of "Rendered in Shades of Green" adds a nice balance to the weighty opener, while "Fermented Hours" kicks with an abandon that seems as much home in the world of hard rock as it does in the hallowed halls of oversized keyboard banks and capes. "Foxlight" digs into the aforementioned folk and classical leanings, suggesting something that may have just wandered forth from the forests of Norway.
What the record ultimately does is tickle the imagination as one tries to comprehend the apparent ease the collective exudes in its sinewy turns and buoyant melodies and rhythms. One can only hope that we don't need to wait six or more years for another stroll down the path with Wobbler. Then again, waiting that long will only mean becoming more intimate with this and other parts of the outfit's oeuvre. – Jedd Beaudoin
6. Rikard Sjöblom's Gungfly – On Her Journey to the Sun (InsideOut)
When Swedish quartet Beardfish announced its disbandment last summer, nearly every fan of contemporary progressive rock felt the loss; after all, each of their albums ranks amongst the most colorful, catchy, and all-around cherished releases in the genre's history. Naturally, devotees wondered if they'd forever lost that kind of mesmerizingly quirky and intricate formula. Luckily, vocalist/guitarist/keyboardist Rikard Sjöblom's latest solo effort, On Her Journey to the Sun, provides resounding affirmation that as long as he's at the helm, that beloved essence will remain. While his supporting role in the aforementioned Big Big Train is significant yet not especially characteristic, his trademark tasteful and vibrant extravagance is at the forefront of what makes On Her Journey to the Sun feel like a logical evolution of the Beardfish recipe.
With its gorgeous guitar arpeggios, eccentric compositional shifts, and heartfelt phrases, "Of the Orb" is an exceptional introduction that recalls early Genesis and Gentle Giant while still exuding quintessential Sjöblom traits. Like much of the LP, it's a bit more reserved and welcoming than a lot of Beardfish's material, yet it maintains everything that typifies him such a recognizable talent. For instance, "If You Fall, Pt. I", "Over My Eyes", and the title track deliver moving rockers with angelic harmonies and lovely arrangements, whereas "My Hero", "Old Demons Die Hard", and "Polymixia" feature the sort of joyous complexity and/or entrancing storytelling that fans adore. All in all, On Her Journey to the Sun masterfully fills the void left by Beardfish while also cementing the individuality and validity of Sjöblom's own Gungfly project. Indeed, it's another classic in his catalog. – Jordan Blum
---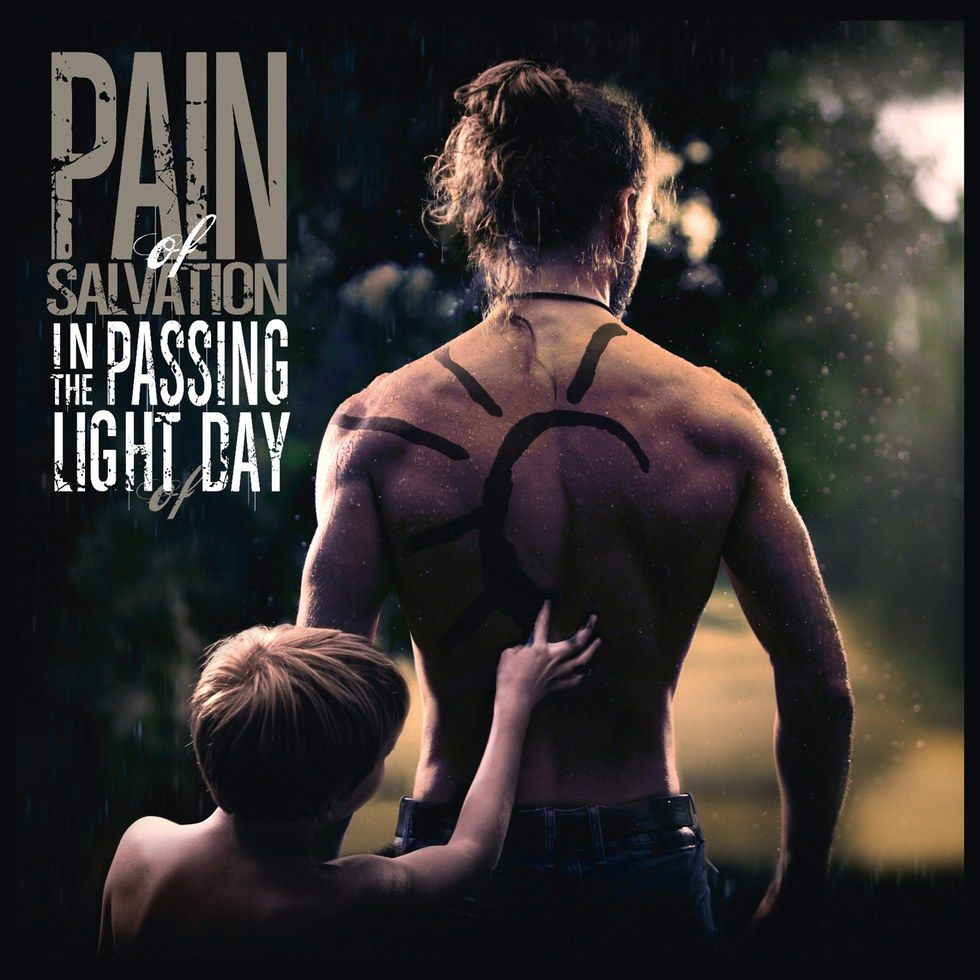 5. Pain of Salvation – In the Passing Light of Day (InsideOut)
Swedish outfit Pain of Salvation has always been among the most idiosyncratic bands in progressive metal. Rather than emulate the Dream Theater formula of extensive showmanship, mastermind Daniel Gildenlöw aims for a more elegiac and experimental approach, prioritizing heartfelt songwriting (both personal and philosophical) and bonded stylistic shifts for supreme imaginative weight. While their last few outings veered toward a more commercial sound, their first five LPs—especially The Perfect Element Pt. I and Remedy Lane—are remarkably distinguished collages of entwined scores, profound lyricism, and fetching melodies. It's fortunate, then, that In the Passing Light of Day acts as a partial return to form, channeling some truly devastating feelings, stirring vocals, and interesting instrumentation into their best effort since 2004's polarizing BE.
Inspired by Gildenlöw's nearly fatal 2014 battle with a flesh-eating virus—and revolving around he and his wife's history—In the Passing Light of Day is also Remedy Lane Pt. II, with plenty of subtly shared musical and thematic links. Specifically, opener "On a Tuesday" captures the autobiographical fervor and multifaceted template that made their earliest full-lengths so alluring, while the closing title track acts a beautiful, heartbreaking, and understated commemoration of his marriage. In-between, "Meaningless" and "Silent Gold" capture Gildenlöw 's brilliance at crafting seductive hooks and sentimental odes, respectively, while "Full Throttle Tribe", "If This Is the End", and "Angels of Broken Things" move between serenity and aggression with substantial poise. Best of all, the entire sequence possesses a palpable conflict between hopefulness and melancholy that, in conjunction with an emphasis on symphonic timbres and unconventional structures, represents a reinvigoration fitting of a creator who's conquered so much. – Jordan Blum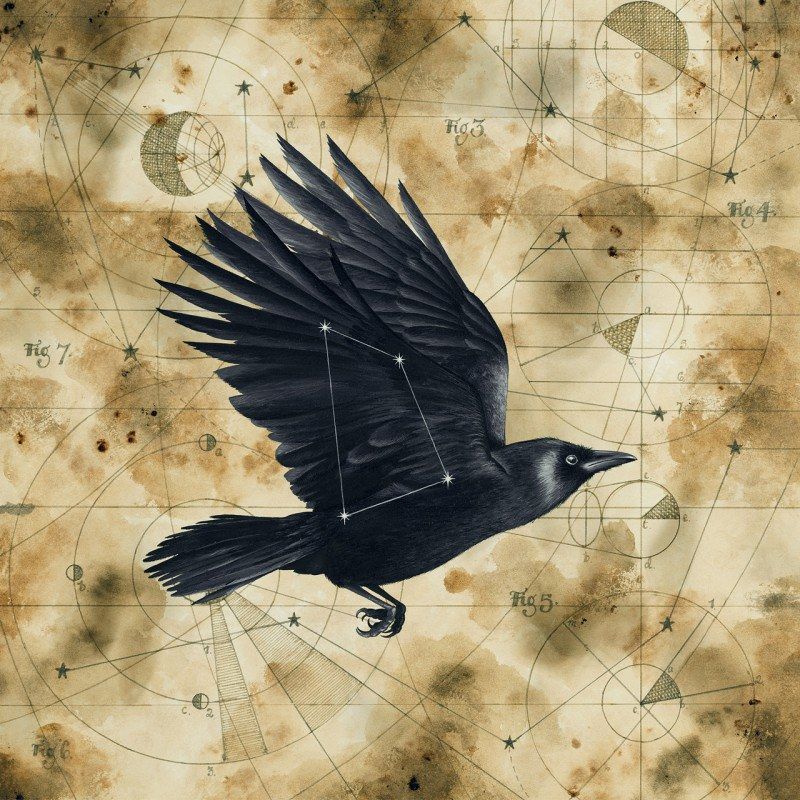 4. Big Big Train – Grimspound (Giant Electric Pea)
Big Big Train has had one of the strangest trajectories in progressive rock. Formed in 1990, when the genre was essentially one of rock's afterthoughts, the group has persevered through a few (obligatory) lineup changes and shifts in sensibilities. That Grimspound would be one of the best progressive releases of 2017 may have seemed unimaginable earlier in the collective's career, but anyone paying attention to the host of Class A BBT releases that have found their way into the world in the last two decades would caution otherwise.
With a righteous blend of epics (starter "Brave Captain" and the subsequent "Experimental Gentleman" and "A Mead Hall in Winter") and shorter, frequently more accessible tracks ("Meadowland", "On the Racing Line"), the collective shows that it never lacks for ideas and remains as creatively vital today as it was at the start. Former Fairport Convention vocalist Judy Dyble turns in a remarkable performance on "The Ivy Gate", adding an extra dash of power to a song that still ranks as one of this LP's best.
The group's longtime dedication has paid off not only with the quality of this material but in the commercial realm as well: Grimspound charted in the UK albums chart, the first time that the group has achieved this kind of mainstream exposure. One can only marvel at that accomplishment and imagine what further peaks lie ahead for a band that continuously defies the odds. – Jedd Beaudoin

3. Major Parkinson – Blackbox (Degaton)

It's always great to hear another superb record from one of your favorite artists (as is the case with the rest of this list), but what's truly special is to be blown away by a band you'd never heard of previously. Such is the case with Blackbox, the fourth LP from Norwegian progressive metal septet Major Parkinson. In a nutshell, lead vocalist Jon Ivar Kollbotn evokes the gruff yet poetic penchants of Tom Waits, Nick Cave, and Leonard Cohen—with occasional assistance from the angelic Linn Frøkedal—in-between ceaselessly inventive, surprising, and varied arrangements that conjure genre-shifting bands like Diablo Swing Orchestra, Sleepytime Gorilla Museum, Mr. Bungle, and uneXpect. As such, it's an exceptionally distinctive, motivated, fun, and adventurous work whose culmination of accessible intricacy demonstrates how fresh the genre can still be.
Starter "Lover, Lower Me Down!" mixes '60s pop, '80s synth, vintage jazz, and many other elements into a sinister foreshadowing of a later gem (the completely madcap "Baseball"); afterward, "Night Hitcher" offers a thrillingly gothic slice of industrial/orchestral electronica, whereas " Isabel – A Report to an Academy" and "Blackbox" find both singers joining forces for philharmonic powerhouses of catchy, ominous splendor. Obviously, the two classical piano ballads ("Before the Helmets" and "Strawberry Suicide"), as well as the cascade of woodwinds that is "Scenes from Edison's Black Maria", add some gentle respite from the surrounding madness. As magnificent as those pieces are, though, there's little doubt that "Madeleine Crumbles"—with its zany colorfulness, expansive palette, and expertly interwoven tonal clashes—is what justly elevates Blackbox as a work of genius. – Jordan Blum
2. Ayreon – The Source (Music Theories Recordings)
Dutch visionary Arjen Anthony Lucassen's Ayreon records always serve as an example of how to unite some of the most adored vocalists and instrumentalists in progressive metal to yield one conceptual masterpiece after another. This year's The Source is no different, as it once again finds Lucassen leading his musical army—including new and old guests like James Labrie, Tommy Rodgers, Russell Allen, Floor Jansen, Mark Kelly, Guthrie Govan, and Ed Warby—into a resourcefully dynamic, moving, and captivating journey. While its Flight of the Migrator-esque heaviness can be a tad repetitive and overwhelming overall, this prequel to 2008's 01011001 is a spellbinding return to the storyline (following 2013's departure, The Theory of Everything).
Like 01011001's "The Age of Shadows", "The Day That the World Breaks Down" is a tour-de-force of hypnotic melodies, biting lyricism, and engrossing musicianship that sets the stage for the narrative and gives each character a chance to shine. Elsewhere, tracks like "Sea of Machines", "Condemned to Live", "All that Was", "Bay of Dreams", "The Dream Dissolves", and "The Source Will Flow" provide striking moments of poignant singing complemented by an array of colorful timbres, while "Everybody Dies", "Aquatic Race", "Deathcry of a Race", "Planet Y is Alive!" and "Journey to Forever" give fans plenty of in-your-face theatrics and operatic intensity. Of course, the greatness of The Source is how masterfully Lucassen combines such divergent styles while ensuring maximum cohesion and engagement. That consistency, combined with many clever allusions to previous records (including a Rogue One/A New Hope connection to 01011001 at the end), makes it another indisputable triumph for Lucassen. – Jordan Blum
1. Steven Wilson – To the Bone (Caroline)
Steven Wilson's fifth studio album draws from a broad range of influences, some of them traditional prog rock (Peter Gabriel) and some of them not (Radiohead, Depeche Mode). There's a prevailing sense on this latest effort that if the Porcupine Tree/Blackfield man wanted to, he could go ahead and make an unapologetic pop record. This may be as close as we get. No matter the tendencies across the record, though, it remains undeniably the work of Wilson, a performer whose range and voracious appetite for music is well suited by the material on To the Bone.
Range certainly comes to mind when thinking of the album's (arguably) most ambitious piece, "Permanating". Wilson heads for the upper registers of his instrument, accompanied by piano and martial beat. It's a decidedly upbeat track and one that advances the idea of the possibility of a real pop crossover happening. For those more accustomed to Wilson's somber tendencies, a visit to his duet with Ninet Tayeb, "Blank Tapes", one of several undeniably beautiful songs to be found across the record (including their other duet, "Pariah"). An additional feather in the album's cap is the titular piece with lyrics from XTC's Andy Partridge, a meeting for two geniuses that one hopes gets more play in the future.
So, does he still play to his strengths on To the Bone? Undeniably. Both "Nowhere Now" and "The Same Asylum as Before" dash any concerns longtime fans might have about a full-on betrayal of his past and the notion that he'd ditch what he's built his career upon. – Jedd Beaudoin